Furnace Service in Los Angeles, CA That You Can Depend On
No one wants to be without comfort. Especially on the most frigid day of the year.
When your heater is giving you trouble, give AZ Air Conditioning and Heating's HVAC pros a call for furnace service in Los Angeles. We'll be there rapidly to determine and fix the problem. And we'll get the comfort radiating again quickly!
Our furnace repair technicians are known for outstanding HVAC service finished correctly the first time. When it includes service calls for HVAC systems, we can do it all.
Furnace Repair in Los Angeles, CA and Surrounding Areas
When you are seeking the finest furnace repair in Los Angeles, look no further than AZ Air Conditioning and Heating.
Were you aware many furnace repair calls can be prevented with annual furnace tune-ups? While we're at your home, we can discuss our maintenance plans. Over the long term, annual service can enhance your unit's productivity. It may also help it last longer.
If you've determined you should to get a new HVAC system, we also provide expert furnace installation in Los Angeles, CA. It's not a problem if you haven't began researching replacement systems yet. We'll sit down with you and go over all the possibilities. That way, you can make the right decision for your residence.
When you need quick furnace service, reach us at 800-296-5088 or contact us online.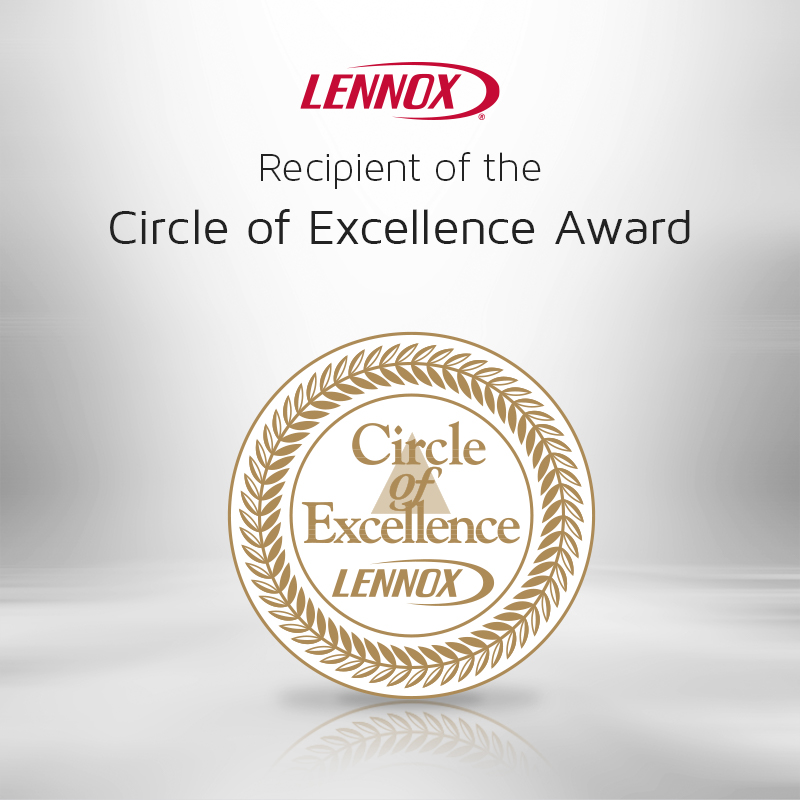 Circle of Excellence Award
We're happy to announce that we've won the Lennox Circle of Excellence Award, created to recognize dealers who demonstrate their commitment to sales performance, company growth, successful advertising and promotional campaigns, and effective business planning. We are proud to be one of the top 45 Lennox dealerships recognized for outstanding accomplishments and exemplary customer service.
Healthy Climate Award
Each year, Lennox honors the top-performing dealers in sales districts across North America selling their Healthy Climate® line of indoor air quality products, and we're proud to share with you that this year we're among the winners of the Healthy Climate Sales Award. These products deliver the ultimate level of clean, healthy indoor air to homeowners, and we're privileged to help make it happen.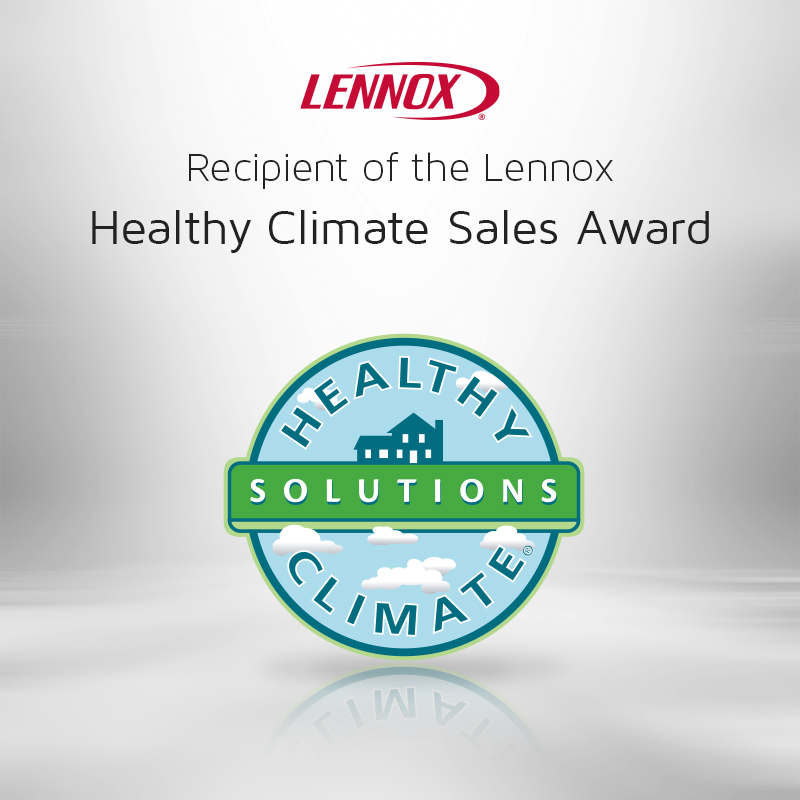 Hear from our customers
"Mr. Giron, I send this email to commend the great work done by your 6-man HVAC installation crew who installed a brand new HVAC system in my home yesterday. They arrived first thing in the morning as promised and stayed to after 9:00pm last night to try to insure that everything was installed to my wife's and my satisfaction. They took time to explain and show us how the new system worked, even to explaining the zoning system. They were most professional in their care for our home covering walls and floors to minimize any dust and dirt while the work was taking place. They then carefully took down the protective plastic and floor tarps and finally diligently vacuumed the floors. Coming home later in the afternoon, I was able to look over their already completed work and then watched how they took care of the important details like sealing cracks around room air grills and vents, around the outside compressor entry holes into my house and the very finished look of the outside compressor unit and electrical lines and hoses. My home has minimal attic space yet they worked in this confined space without any apparent damage to ceilings, canned lights and other materials. They stayed so late trying to get the second floor's control system to work, but without avail, but promised an electronic technician would be dispatched this morning to fix that one part of the system that is not operating. They represented your AZ company and Costco very well and proved your motto "A company you can trust" is true. Thank you."
– Thomas Y.K F. in Los Angeles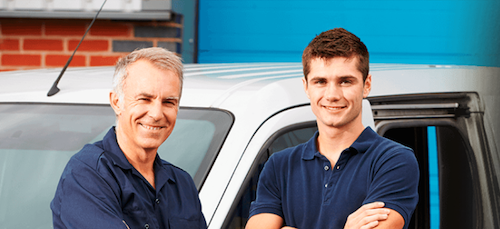 Serving Los Angeles and Ventura Counties since 1984
Having a company handling all your heating and cooling needs shouldn't mean that you're stuck with any average shop who cuts corners. Heating and cooling has been our excitement since 1984, and it's apparent in the work we deliver to our customers. We're committed to offering you the very finest when it comes to all things HVAC, whether it's service, maintenance or heating and cooling systems.

Lennox Premier Dealer
As a Lennox® Premier Dealer™, we're a part of the cream of the crop. Our experts can take care of any HVAC troubles you're facing.
Our techs are well-prepared to deliver an outstanding degree of comfort and service that goes above and beyond your needs. We'll listen to and respond to your home comfort requirements. And make sure you're totally satisfied.
Since we're a partner with the premier brand name in home comfort, we offer some of the greatest energy-efficient products you can buy.