A gas furnace is not the best choice for heating in every home in Los Angeles, CA. Many homes do not have a connection to a natural gas line, and there are homeowners who are concerned about the use of carbon monoxide in a home and would rather rely on electrical power instead. In these cases and others, an electric furnace is an excellent alternative.
AZ Air Conditioning and Heating has many years of experience working with electric furnaces, from putting in brand new units in homes to making annual visits to see that furnaces are working at the level they should. For whatever work you need for an electric furnace, you can trust to our more than 30 years of heating work to do the job.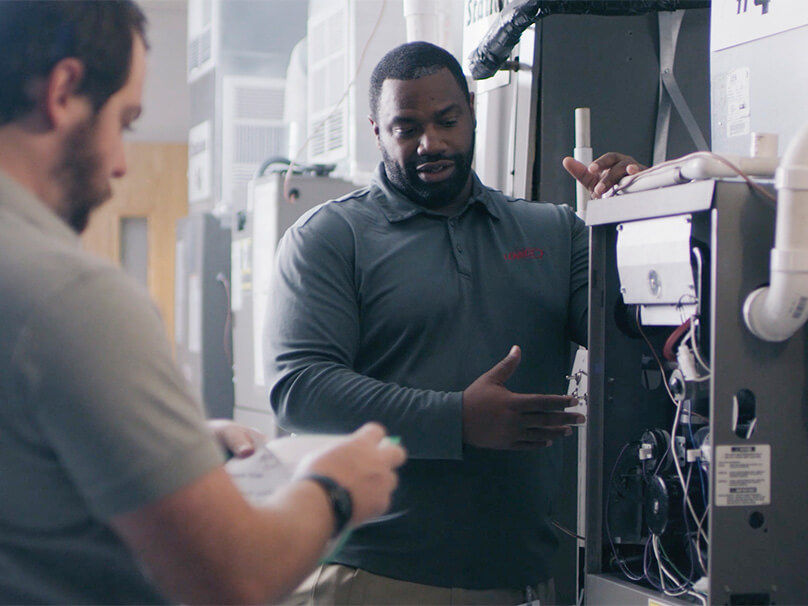 Advantages of Installing an Electric Furnace in Your Los Angeles Home
Although the gas furnace remains the most common type of heating system in the country today, there are a number of benefits electric furnaces offer that draw many homeowners to install them each year.
Safety: Gas furnaces can pose safety hazards if they are neglected and do not receive prompt repairs. An electric furnace is safer, even if it doesn't receive the maintenance it should. (This shouldn't be an excuse to let maintenance slide, however!) If you do not wish to use natural gas in your home because of concerns over carbon monoxide, then an electric furnace is a good choice.
Durability: Because electric furnaces do not use any combustion gases, instead warming the air with electrical resistance heating, they do not suffer from rapid aging because of chemical reactions between the gases and metal. As a result, an electric furnace will last longer than other types of furnaces.
Lower installation costs: Electricity is a pricier energy source than natural gas, so electrical furnaces are more expensive to run. However, they have lower prices for initial installation, and since they do not need to run as much during the year in warm Los Angeles, they are sometimes the best budgetary choice.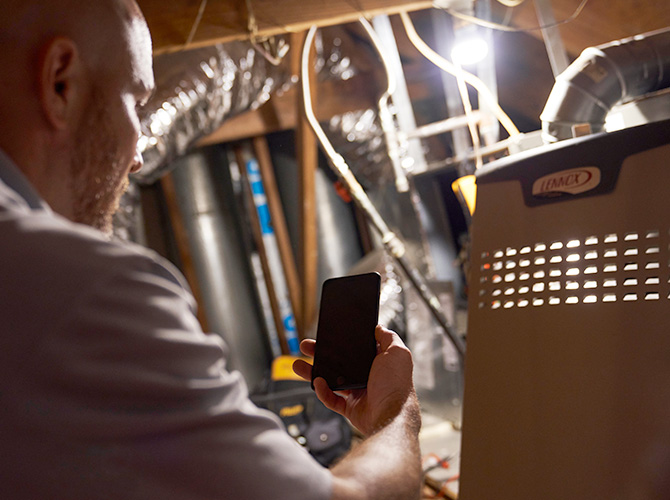 We Offer Electric Furnace Repair and Maintenance
An electric furnace is only as good as the regular professional service it receives. At the first sign a furnace is having trouble, such as a decline in heating power or strange noises coming from the cabinet, call our technicians at AZ Air Conditioning and Heating and we will see that the system receives the work necessary to get it back into shape.
We also handle annual maintenance for electric furnaces. When you sign up for our maintenance plan, you are making an investment in the long–term of the furnace so you receive the most comfort back for the initial installation. You will also experience fewer problems from repairs in the future thanks to yearly check–ups and adjustment. (Our maintenance program also includes inspections for your air conditioning system.)
Call Us for Electric Furnace Service in Los Angeles, CA
It is important that you never entrust work on an electric furnace—no matter if it's a small repair or a full installation—to any amateur company. You won't save money this way: you will only end up with a sub–par furnace that will rack up repair costs and expenses from inefficient heating power. You want the best when it comes to any kind of home heating, and you'll receive the quality work you require from AZ Air Conditioning and Heating. Our three decades of experience and thousands of satisfied customers speak for themselves. Contact us today for electric furnace service in Los Angeles, CA and the surrounding area.