When it comes to keeping homes warm, no matter the temperature outside, the gas furnace is one of the best available heating systems for the job. In Los Angeles, CA, gas furnaces are especially helpful because they do not have exorbitant costs to run. Since LA homes will use their heating systems much less than their air conditioners, it's important that when the heater is on that it does not rapidly rack up high bills. A gas furnace gives a home dependability, great heat levels, and cost–effective performance.
If you are interested in installing a gas furnace for your home, or you need repairs and maintenance services for the one that is already keeping your home comfortable, contact the furnace professionals at AZ Air Conditioning and Heating and we will handle all the work necessary.
AZ Air Conditioning and Heating provides excellent installations, repairs, and maintenance for gas furnaces in Los Angeles, CA and the surrounding areas. Call to arrange service.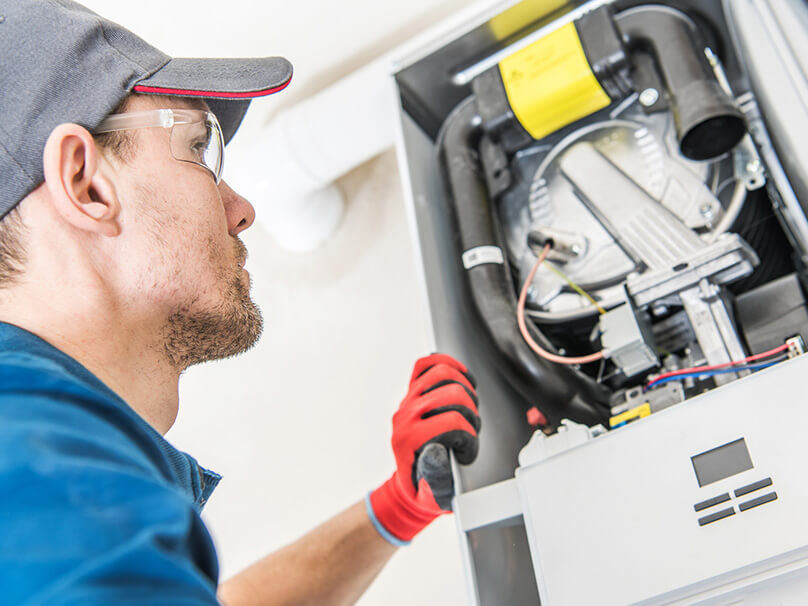 Why Consider a Gas Furnace?
A gas furnace is not an "old fashioned" heating system, but one that stays abreast with developing technology. Gas furnaces have some important advantages that make them popular options for keeping a home warm. The main advantage is that natural gas is a less expensive option for fuel than electricity and more convenient than heating fuel such as propane or oil. You can keep your heating bills down with a natural gas furnace and never worry about running out of your fuel supply.
Gas furnaces are also very powerful heating systems that can best almost all other central heaters when it comes to the pure BTUs they can put out. For homes that have difficulty retaining heat (such as older ones) a gas furnace is one of the best choices.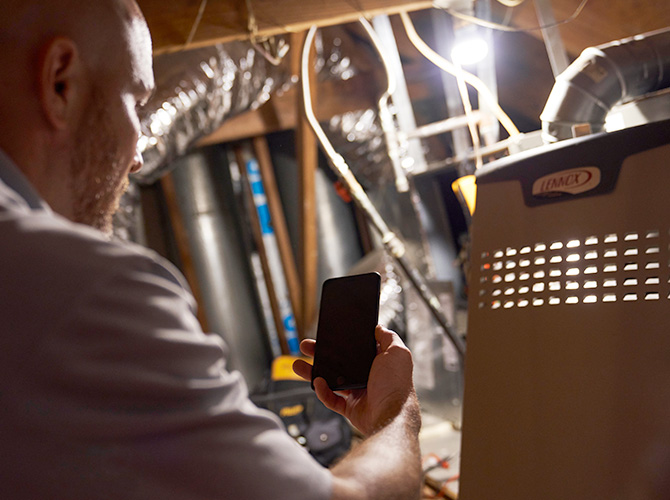 We Offer Gas Furnace Repair
You shouldn't worry needlessly about whether a gas furnace is safe or not: current manufacturer standards have made gas furnaces more reliable than ever thanks to many safety mechanisms. But you still must never tamper with a furnace on your own when it experiences operating problems, or it stops working entirely. You must call on professional and licensed repair technicians to perform the work. AZ Air Conditioning and Heating has emergency repair technicians ready around the clock to provide you with the fixes necessary to restore your home's heater.
Why You Need Gas Furnace Maintenance
Here is another way to keep that furnace in your house working safely: annual maintenance services. Without a yearly inspection and tune–up from knowledgeable technicians, your furnace could develop faults that might even turn dangerous.
But maintenance is important for other reasons as well. Approximately 85% of furnace repair needs are avoidable through regular inspections and adjustments. Furnaces that miss regular tune–ups will begin to lose, on average 5% of their fuel efficiency every year. The combination of extra repair jobs and higher energy waste will cost you immense amounts—and your gas furnace will probably fail much earlier. Professional maintenance from technicians like ours is the best way to receive the highest return in your investment in a gas furnace.
Make Us Your Choice for Gas Furnace Services in Los Angeles, CA
Gas furnaces are common home heating appliances, and that is why AZ Air Conditioning and Heating puts an immense amount of dedication and skill into the many services we provide to keep gas furnaces in Los Angeles, CA working at the highest level of quality. You should come to us when it's time for new gas furnace installation, or if you have concerns about your current furnace's performance. If the time has come for regular maintenance, you can rely on us to take care of that as well. We put your safety and comfort as our top priorities every time you call on us.