Most residential heating systems are forced–air heaters, which means they use blower fans to distribute the air heated inside a central cabinet (usually heated through electrical or gas power) to the rooms. The conditioned air travels through a network of ducts, and this ventilation system is what permits the warm air to reach the vents into the living spaces of the house.
But ducts are no longer necessary for some types of forced–air heaters. A ductless mini split heat pump can provide a home with comfortable central cooling without needing a single foot of ductwork. For older homes without room to put in a ventilation system, or for newer home construction that wants to save space, a ductless heating system is a great idea for a new installation.
AZ Air Conditioning and Heating provides numerous types of heating services in Los Angeles, CA, including the installation and service of ductless heating. To find out more, or to schedule service for an existing system, give us a call today and we will be happy to help you.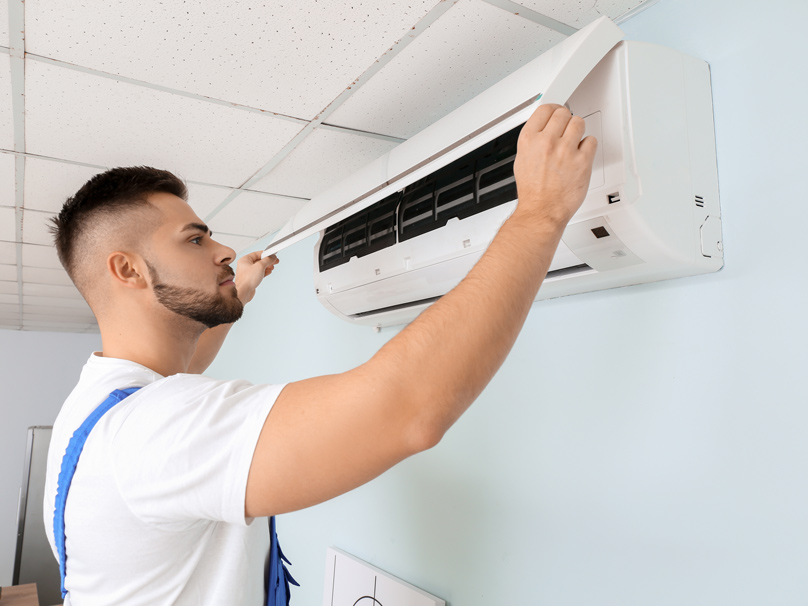 How Ductless Heating Works
Ductless heating systems are a kind of heat pump. Unlike a standard heat pump, which has a single indoor and outdoor cabinet, a ductless system has an outdoor unit that connects to multiple indoor air handlers mounted on the walls throughout the rooms. These air handlers contain a blower and coil, and send conditioned air straight into the space—no ducts required!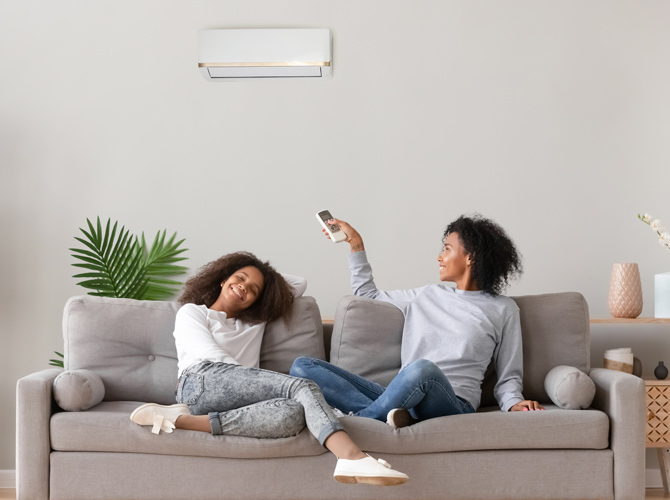 Why Install a Ductless Split System in Your Los Angeles Home?
A ductless split system is a wise choice if you live in a home that does not have sufficient space for large ductwork inside the walls. Some older homes were not built with central heating and cooling in mind, so a ductless system can fit into one of these houses without much disruption. If you are building a new home, going ductless will give you more space and more freedom to design the interior you want.
Ductless mini splits help with indoor air quality. A system that uses ducts will have dust, dirt, and other debris begin to gather inside the ventilation system, and the air flow will pick it up and blow it into the house. On the other hand, a ductless heating system blows out air that is almost contamination–free.
If you are interested in reducing energy waste in your home, a ductless mini split system is also an excellent idea: without long stretches of ductwork, these heaters don't lose energy through duct walls. You will have much more efficient heating.
Another thing to keep in mind: because ductless heating systems are heat pump, they also supply cooling whenever you need it as well!
We Install and Service Ductless Heating and Cooling
Not every home is suited to the abilities of a ductless mini split heat pump. If you already have an extensive ventilation network, for example, going ductless may not be the best choice.
However, the best way to find out if your home should have ductless heating installation is to get in touch with our specialists at AZ Air Conditioning and Heating. We are familiar with heating needs of homes in Los Angeles, CA after our more than 30 years of service. We not only install ductless heating, we also provide repairs and regular maintenance for these systems. Call us today to arrange for new installation or for other important services for ductless heating.