It's an unfortunate fact that the water in the Los Angeles, CA municipal supply isn't always the best by the time it reaches homes. Residential buildings in the area can often suffer from issues such as hard water and other contamination, leading to plumbing damage and possible health problems. You can't solve low water quality with just a filtration pitcher: it requires professional installation of a water treatment system that targets the specific issues in your water.
AZ Air Conditioning and Heating offers a variety of water treatment systems, as well as the repair and maintenance services necessary to keep them working. Should your water taste funny, or you notice flaky deposits along fixtures and surfaces, contact us to arrange for testing to see how we can help you receive the best quality water possible for your household.
If you want to have a water treatment system installed for your home, or you wish to schedule service for your current one, call AZ Air Conditioning and Heating. We offer excellent service for water treatment systems in Los Angeles, CA and the surrounding areas.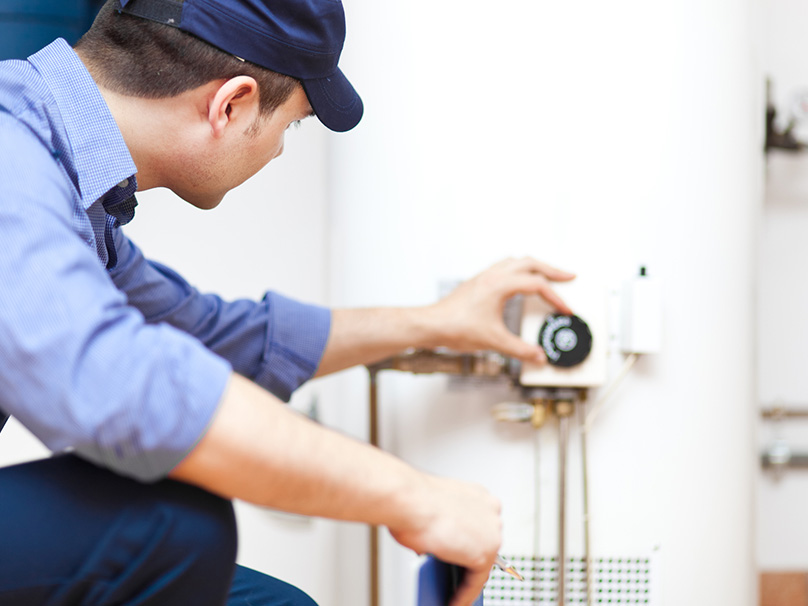 Schedule Water Treatment Services in Los Angeles, CA
Hard water is one of the most common troubles that can affect the water entering a house through the municipal system. Minerals in the ground filter into the water supply and increase the amount of magnesium and calcium in the water. Hard water is not hazardous to drink, but it has an extremely negative impact on indoor plumbing. Calcite deposits will start to build up along the inside of pipes, which reduces the available water volume and triggers an increase in water pressure. High water pressure will cause numerous leaks and damage to plumbing appliances. It also causes inconveniences for cleaning and bathing, as it makes it harder to create soap lather.
The best way to solve hard water troubles is through the professional installation of a whole–house water softener. This appliance is connected onto the main water line where it enters the house and places sodium ions into the hard water that counteracts the calcium and magnesium minerals. You will need specialists to install a water softener to see that it does not accidentally add too much sodium into the supply. The specialists can also take care of the regular maintenance the water softener will require.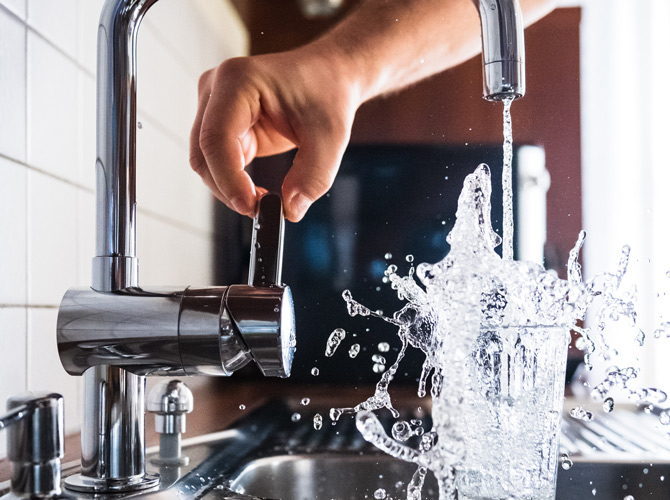 Water Filtration Systems
If you have unwanted pollutants entering your home, such as chemicals and pesticides, water filters will help stop them. Look to our water quality experts to locate the right ideal filtration system for your home's needs, such as a reverse osmosis system.
Water Purification
You have multiple options for purifying your water, but unless you have the assistance of experienced water quality professionals, you won't know what type of purification system to use. Call us today and let us take care of the work of giving you the cleanest water possible.
Water Testing
It's often difficult to determine what is negatively affecting the water in a home. We can help you with our water testing services. Our technicians will sample and analyze water from around your house and use lab results to inform you of what is in your water and the best way to treat it.
Schedule Water Treatment Services in Los Angeles, CA
At AZ Air Conditioning and Heating, we believe you deserve the highest quality water for your household, both to protect your plumbing and your family's health. This is why we offer a number of different water treatment systems and provide the services to keep them working. Contact our water quality specialists for testing to see what treatment systems will benefit your home, and we will see that you receive the cleanest water possible.