We aren't surprised to see homeowners looking for more and more efficient appliances these days, considering how high energy costs have become over the years. Of course, many homeowners are also concerned about the environmental impact that their appliances may have. Whatever your motivations may be, it is hard to beat the efficiency and eco–friendliness of solar water heaters in Los Angeles. We get plenty of sunshine around here throughout the year: don't you think that it is time to put all of that free, renewable energy to use in your LA home? Contact AZ Air Conditioning and Heating today if you think that heating water with solar energy is a good idea for your home.
AZ Air Conditioning and Heating offers solar water heater services in Los Angeles, CA including installation, repair, replacement, and maintenance.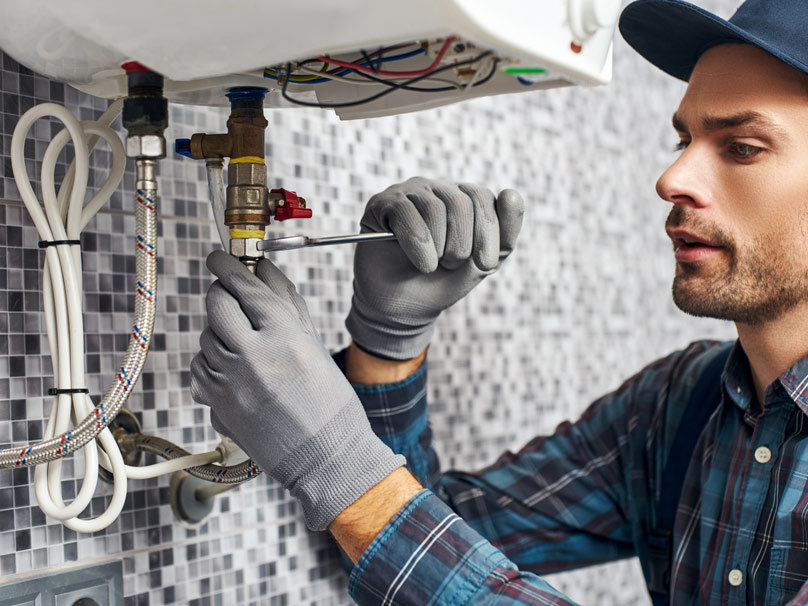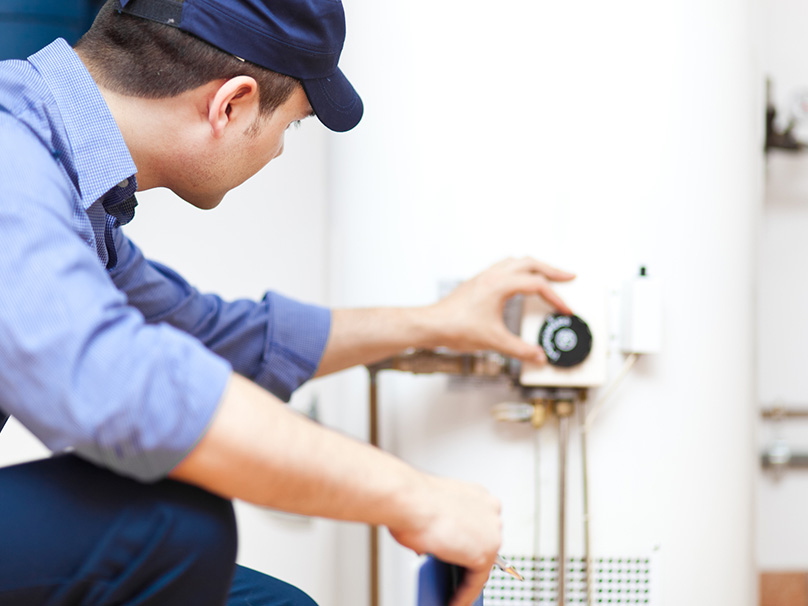 What are the Benefits of Using a Solar Water Heater in Los Angeles, CA
As you may have guessed, the greatest benefit of using a solar water heater in Los Angeles is the fact that solar energy is free. We certainly do not lack clear, sunny days in this part of the country, and the truth is that there is plenty of solar energy to be had even on those days that are not cloud–free. However, it is important to remember that your solar water heater will only operate effectively when you schedule your solar water services with a trained professional. Only then can you enjoy the full benefits of a solar water heater.
The efficiency with which solar water heaters operate makes them incredibly efficient. While the equipment that you must invest in can be costly at the time of installation, this efficiency will help to offset the initial expense of the solar water heating equipment. Whether you choose a direct circulation solar water heater, in which water is pumped through the solar collectors directly, or an indirect solar water heater, in which a heat transfer liquid is pumped through the collectors and a heat exchanger, you can count on exceptional performance quality when you work with us.
We Install and Service Solar Hot Water Heaters in Los Angeles, CA
As you may have guessed, solar hot water heaters must be designed and installed by a qualified technician. This equipment is too expensive to mess around with DIY project attempts. The design of your system, as well as the installation of the equipment itself, must be completed with exact precision. Otherwise, no matter how brightly the sun may be shining, there is just no chance that you will be able to heat water in your home effectively.
Should you encounter any problems with your solar water heater, as you are going to eventually, contact us immediately. The sooner that your solar water heater repair needs are met, the better off your system is likely to be. We can also provide you with outstanding solar water heater maintenance so that your system remains as efficient and effective as possible.
Contact Us to Schedule Tankless Water Heater Services Today
Contact the experts at AZ Air Conditioning and Heating for solar water heater service in Los Angeles, CA and the surrounding area. We're ready to help!
Whatever your solar water heater service needs in Los Angeles, CA may be, we are the experts to handle them right.