BUY 1, GET 1 FREE
BUY A HVAC SYSTEM & GET A FREE QUIETCOOL SYSTEM WITH YOUR PURCHASE
Bundle your HVAC system with a QuietCool Advanced Whole House Fan and start saving more money while keeping your home cool and comfortable.
Cut your A/C bill in half
Prolong the life of your A/C system and roof by up to 30 years
Perfect for night time usage when rates are highest
Whole house fans help prevent the spread of Covid-19, bacteria, viruses, cooking odors, pet dander, and much more.
#1 COOLING, ENERGY SAVINGS, IAQ SYSTEM IN THE U.S.A.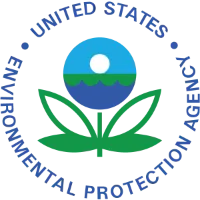 EPA BACKS WHOLE HOUSE FANS FROM THE SPREAD OF COVID-19
"Whole-house fans can help protect people indoors from airborne transmission of Covid-19 because they increase ventilation with outside air to cool indoor spaces. When used along with other best practices recommended by the Centers for Disease Control and Prevention, operating a whole-house fan can be part of a plan to protect yourself and your family. "
QUIETCOOL EXPLAINED IN 2 MINUTES!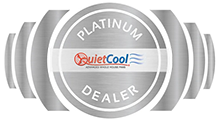 PLATINUM QUIETCOOL DEALER IN SOUTHERN CALIFORNIA
OVER 3,000 HAPPY CUSTOMERS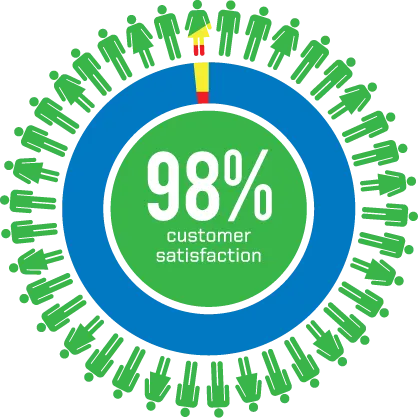 OUR CUSTOMERS ABSOLUTELY LOVE QUIETCOOL
QuietCool has been surveying it's customers for over the past decade and consistently year in and year out we have been maintaining a 98% customer satisfaction rate.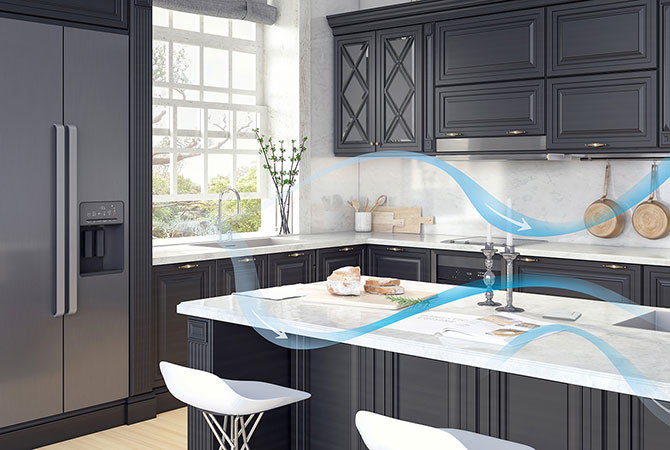 COMPLETE
AIR EXCHANGE IN 3-4 MINUTES
INSTANTLY
FEEL 5-10ºF COOLER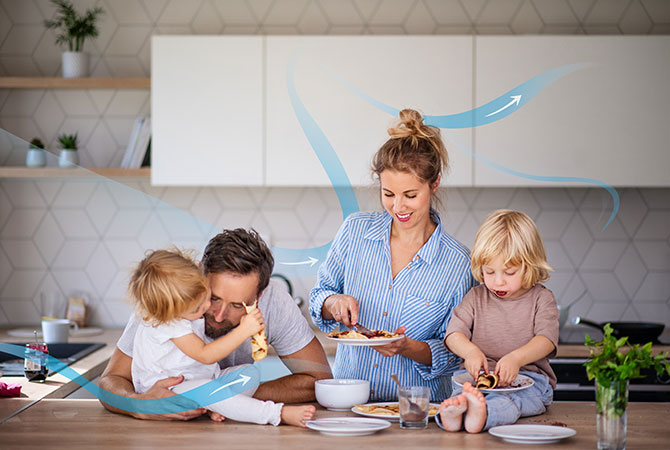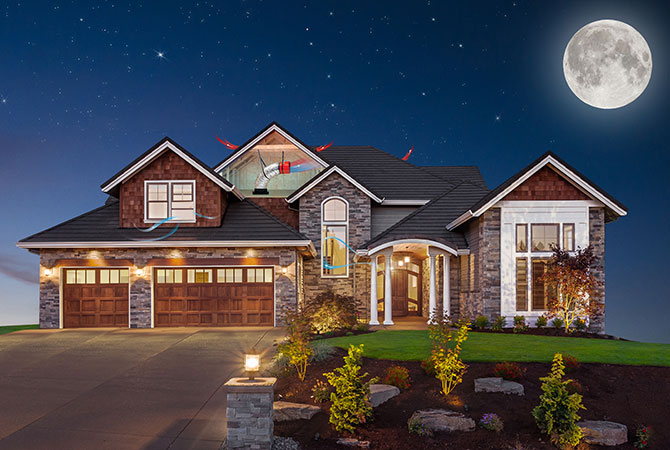 SAVE UP TO 50-90%
OFF YOUR A/C BIL
WHAT THE EXPERTS SAY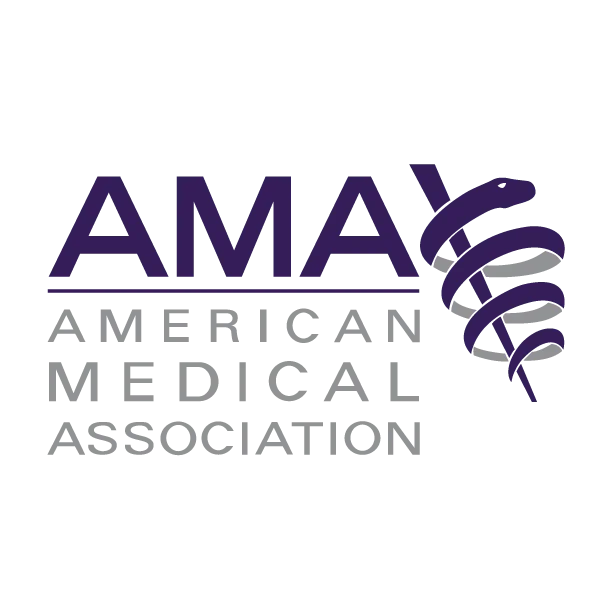 Reports that indoor air pollution is directly responsible for as much as ⅓ of our national health bill.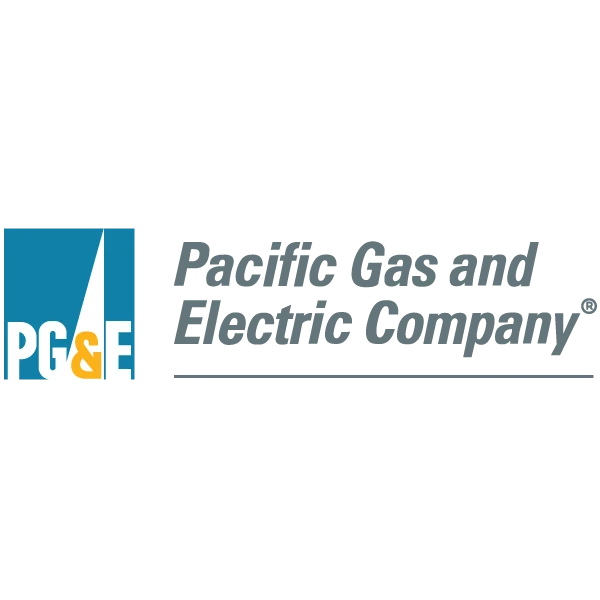 Found that whole house fans use up to 90% less energy than compressor-based air Conditioners.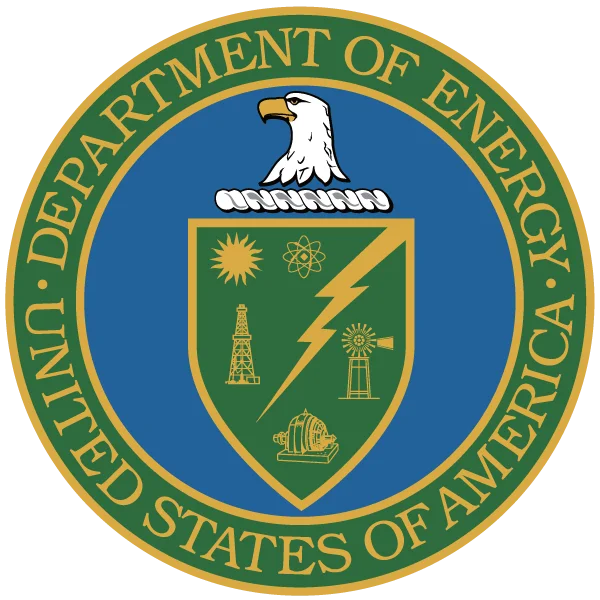 Reports that installing a whole house fan is the most cost-efficient way to cool your home.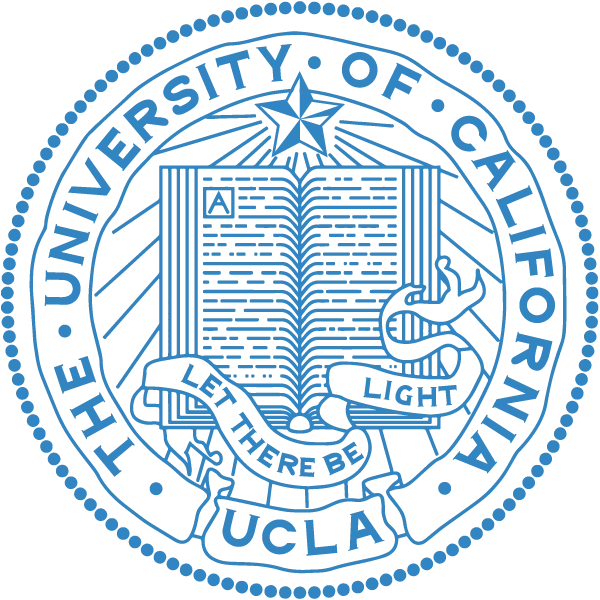 Found, in alternative homes, whole house fans essentially eliminated an air conditioner in 10 of the 16 California climate zones.
THE FASTEST ROI OF ANY GREEN ENERGY PRODUCT
Our QuietCool whole house fans have reinvented the way homeowners cool & ventilate their homes forever! With our green energy initiative, we have one of the fastest ROIs of any green energy product on the market today!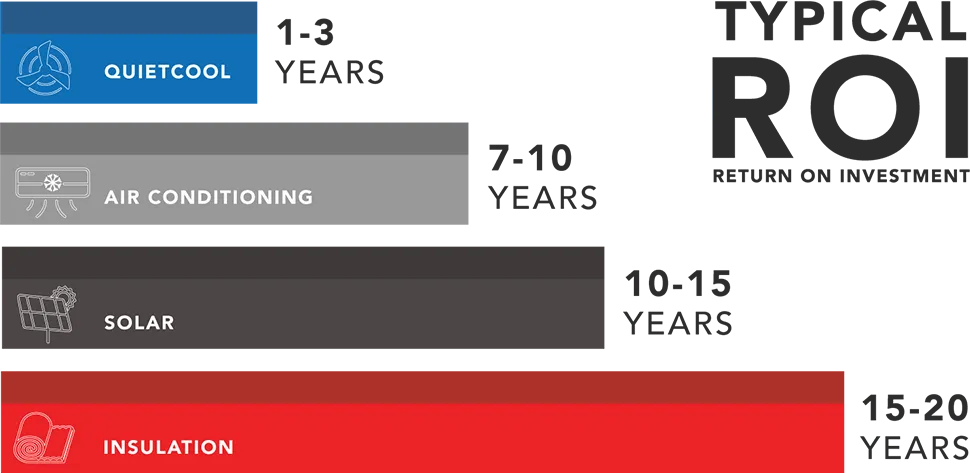 TRIDENT PRO X

Our Trident Pro X Series is the powerful Whole House Fan that is ideal for any home in need of maximum airflow. With our patented design, robust airflow, and reliable production, you can experience supreme cooling.
Permanent Split Capacitor Motor (PSC) 115 watts to 1,147 watts depending on model 1,498 CFM to 7,015 CFM depending on model
STEALTH PRO X

Our Stealth Pro X Series is the efficient Whole House Fan that mastered low cost cooling with powerful results. With our sleek design, patented technology, and reliable production, you can utilize an ultra-energy efficient motor to keep your home cool and your money saved.
Electronically Commutated Motor (ECM) 66.7 watts to 725 watts depending on the model 1,479 CFM to 6,996 CFM depending on the model
ATTIC FANS
APPLICATIONS FOR EVERY HOME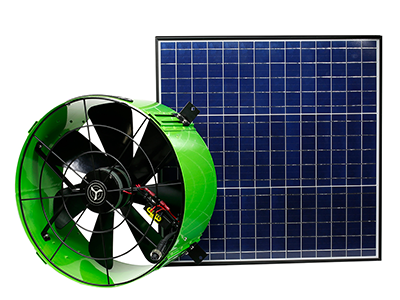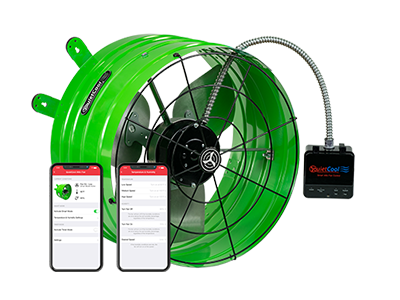 Our gable mount smart attic fan features a built-in thermostat and/or humidistat that directly controls the motor speed based on the conditions in the attic. By self-adjusting to the attic conditions, the fan is able to maintain an optimum year-round attic climate while minimizing energy consumption.
Plug and play (no wiring) 22 watts to 205 watts depending on the model 1,343 CFM to 2,830 CFM depending on the model