Water heaters are an essential part of daily life. For many decades, the water heater that maintained a pleasant standard of living for most homes across the country was the tank water heater, also known as a storage water heater. Technology has advanced, and different types of water heaters are now available. However, the storage water heater remains a dependable standby. You have probably spent most of your life in homes with these types of water heaters, and it is likely that you have one in your home right now.
You must rely on professionals with years of experience whenever you require service for a tank water heater, including when it's time for a new installation. AZ Air Conditioning and Heating offers comprehensive services for water heaters in Los Angeles, CA. If you are have troubles with your current water heater, wish to arrange for regular maintenance for it, or are planning to install a new unit, call the experts at AZ Air Conditioning and Heating right away.
Do you need installation, repair, or maintenance service for a tank water heater in Los Angeles, CA or the surrounding areas? Call the experienced team at AZ Air Conditioning and Heating today.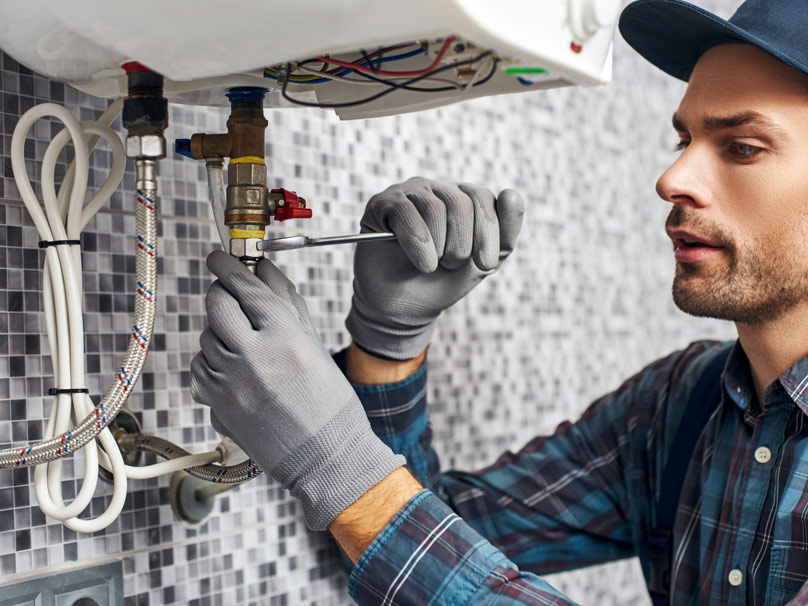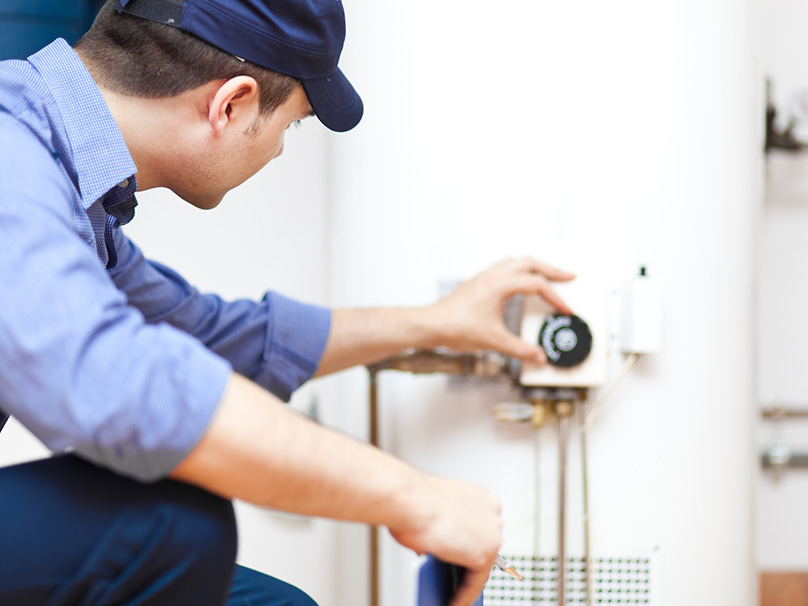 There was a time when the only option that homeowners had for hot water was a storage water heater. Many more models are now available—yet the tank water heater still remains common, and you will find it in the majority of homes.
Here are some of the reasons that many homeowners choose to install storage water heaters even with the other types on the market:
Cost: For families on a narrow budget, a tank water heater is a good option because it costs less than advanced options such as tankless water heaters or solar water heaters. Although storage water heaters are pricier to run over time, this may not be much of an issue for a smaller family that does not use as much hot water. A tank water heater may even save a family money. Ask a technician about the long–term operation costs vs. the installation cost to see if a storage water heater is the more economic option.
Hot water—fast: Because storage water heaters keep energy applied constantly to their tanks, the hot water is always ready whenever a tap turns on in a house. Models such as tankless water heaters have a delay as they heat up water on demand, which means waiting longer for the hot water to arrive. So not only is a tank water heater more convenient when someone wants hot water right away, it also stops water from going to waste while a person waits for it to warm up.
Sufficient hot water: Yes, a storage water heater can run out of its supply of hot water if enough demand is placed on it. But this should rarely be a problem, especially if the heater received professional installation that made sure the water tank was large enough to suit a family's size. When you call on our experts at AZ Air Conditioning and Heating, we will make sure you have the unit with the right water volume to keep your family in hot water each day.
We Offer Comprehensive Tank Water Heater Services in Los Angeles, CA
Although tank water heaters are durable, they must receive routine maintenance service on an annual basis, and at times they will need professional repairs. The technicians at AZ Air Conditioning and Heating are here to help you with whatever job you require for your storage water heater in Los Angeles, CA. Make us your trusted company for all your water heater needs. Contact us today to schedule water heater service in Los Angeles, CA and the surrounding area.