The network of pipes that serves a home both to bring in fresh water from the municipal system and the various fixtures and appliances, and to remove waste water to the sewer system, remains out of sight most of the time—as it should. Although the purpose of this is to keep a home looking attractive, it also makes it more difficult when you need to have new pipe installation done, whether to replace damaged pipes or to expand your home and accommodate new fixtures. It takes the work of highly skilled plumbers to put in new pipes so that the home isn't damaged and the pipes do the job expected of them.
AZ Air Conditioning and Heating provides quality plumbing services for Los Angeles, CA and the nearby areas. One of our specialties is new pipe installation. Whatever reason you require new pipes put in, place your trust in us to use the right material for the job, and get the work done on time and without faults that will lead to you need repairs in the new future. When you rely on us, you will receive plumbing work that will leave you completely satisfied.
Do you require new pipe installation in Los Angeles, CA or the surrounding areas? Trust to the years of experience at AZ Air Conditioning and Heating.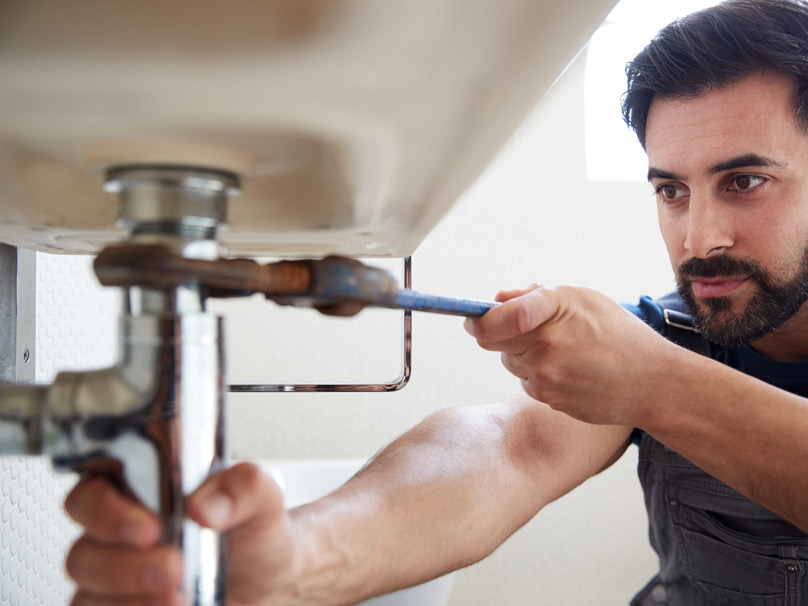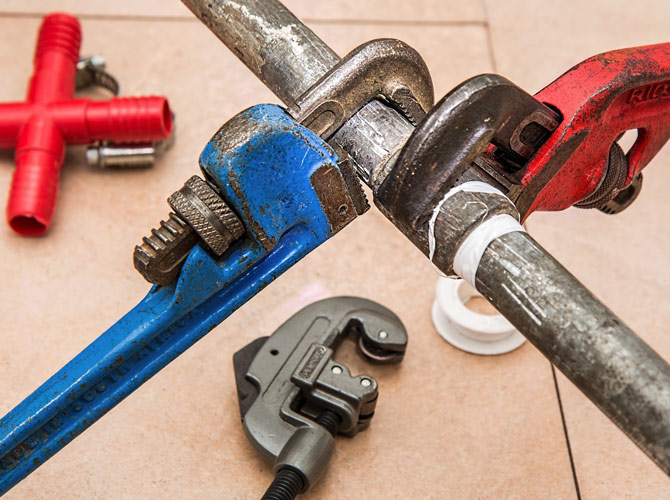 Options for Pipe Installation
Pipe materials for home plumbing have advanced significantly during the last few decades. Older homes have cast iron or galvanized steel pipes, which are outdated and prone to corrosion. One of the most common reasons that homeowners need new pipe installations is to replace these deteriorating materials. The most popular options for new pipes are copper, PEX, and CPVC. A professional plumber can assist you with determining which type of pipe will work best for your needs. Flexible plastic piping is excellent for narrow spaces, and also for accommodating hot water lines, while copper is a good choice for main water lines.
If you are planning to expand your plumbing for new construction, such as add–on rooms, or because you are updating a number of appliances in your home connected to hot and cold water pipes, your professional installers will come up with the best layout and materials for the job.
Let Professional Plumbers Replace Those Leaky Pipes
Sometimes plumbers can repair a leaking pipe with a patch job. But if you have older pipes in your home that are suffering from corrosion, or if the damage on the pipe is significant, the pipe should receive a complete replacement with new material. Put your confidence in a professional plumber to manage this task, since it requires a combination of special skills and tools to achieve. The plumber must reach the damaged pipe with as little disruption to building material as possible, detach the section needing replacement, and then make sure the new pipe is made of the best material for the job and will be able to handle water flow. In other words—don't try to install pipes on your own! Give our plumbers a call and hire us to install new piping for you.
Rely on AZ Air Conditioning and Heating for Excellent Pipe Installation
Whatever project you need done that requires new pipe installation, you will find the team that can achieve it at AZ Air Conditioning and Heating. We have been in business since 1984, and we are a trusted plumbing contractor for Los Angeles, CA and the surrounding areas. We treat every job—no matter how small or large—with the same dedication and attention to quality. We will take care of your pipe installations fast and right, regardless of the scope of the project. Contact the experts at AZ Air Conditioning and Heating for quality pipe installation in Los Angeles, CA and the surrounding area.