If you find that the pipes in your home are leaking, or are otherwise faulty, then it's important you hire a professional plumber to come have a look. The pipe is the most fundamental part of your plumbing system, and you can't enjoy the various amenities the modern home offers without reliable piping. As a leading plumbing contractor in the greater Los Angeles, CA, we make sure that our customers' homes are equipped with quality equipment and materials, and that goes for your supply and drain pipes as well. Whether you need a quick fix to eliminate a leak, or you're building a home from scratch and need a comprehensive piping system installed, we can make sure that your system runs well for years to come.
When hiring a plumber to perform work at your home, it's imperative that you opt for professional quality above all else. You simply cannot expect your plumbing system to be reliable without excellent piping. We can make that happen. We employ highly qualified and certified plumbers who are adept at handling just about anything you could possibly need. Our team is committed to the very best in customer service and workmanship, and no piping job is too large or small for our team. Contact our friendly plumbing service team today so that we can get started on piping service in Los Angeles.
AZ Air Conditioning and Heating offers piping services in Los Angeles, CA and the surrounding areas.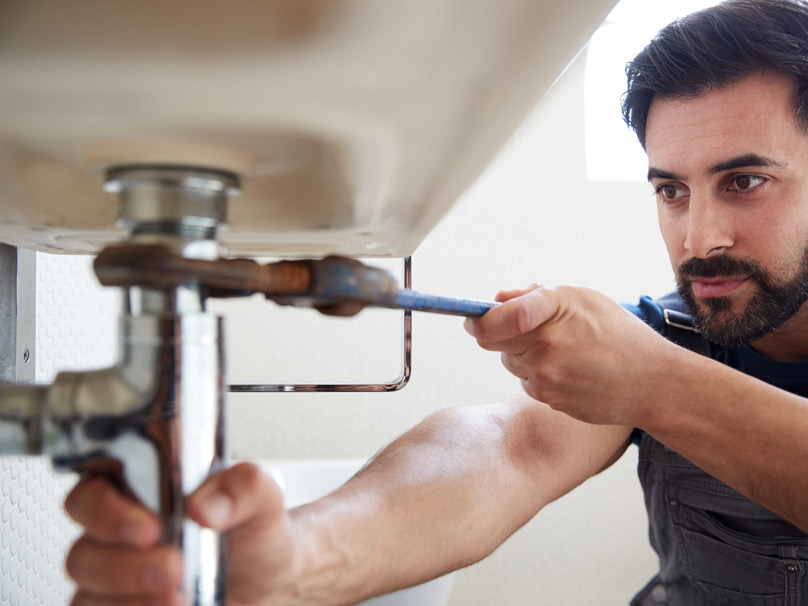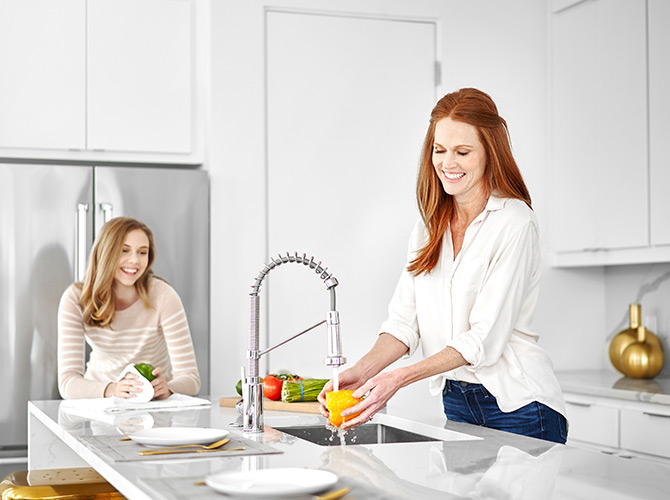 We Offer Professional Pipe Installation Services in Los Angeles, CA
Whether you're starting out from scratch or your existing plumbing system needs to be replaced, we can help. It's important that your pipe installation service be completed correctly the first time. While you can fully expect your plumbing system to last for years and years to come, it simply won't be that reliable unless you hire a pro. During our pipe installation service, we work closely with you, your general contractor or your architect, to ensure that your home has everything it needs, and also that your new piping gives you exactly what you need.
Signs that You Need Pipe Repair
Piping problems are a true hassle. Whether it's a leaky pipe that's spilling water onto your floor or a collapsed pipe that prevents the passage of hot water, it's important to stay aware of how your plumbing system is working so that you can take the necessary steps towards restoring your piping. That's what we're here for. But in order to call us, you first need to recognize that you have a problem. While a flood or serious water damage are the most obvious signs that pipe repairs are necessary, they are not the only ones. Decreases in water pressure or unusually high utility bills are both indications that you need to give AZ Air Conditioning and Heating a call.
When to Consider Repiping in Your Los Angeles, CA Home
There may even come a time when it is fully necessary to consider reinstalling piping your Los Angeles, CA home. While this may not be the most welcome news to come across your desks, it may be the best way to avoid costly repairs and system breakdowns. We can advise you so that you make an informed decision.
Contact AZ Air Conditioning and Heating today for professional piping services throughout the Los Angeles area.