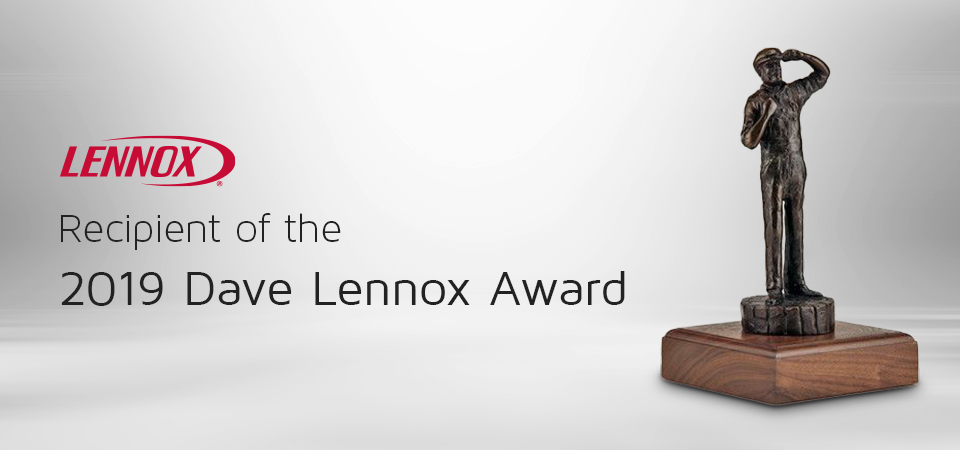 Local Business Recognized for Top Quality Customer Service
Lennox Industries, a trusted HVAC brand for 125 years, awarded AZ Air Conditioning and Heating the Dave Lennox Award, the most prestigious business award Lennox offers. The award signifies success, as well as planning and performance that go beyond everyday expectations.
"Embodied by the personalized bronze statue of company icon Dave Lennox, the Dave Lennox Award is one of the highest honors we can bestow on a dealer," said Douglas L. Young, president and COO, Lennox Residential Heating & Cooling. "The company gives the award to Lennox dealers who exemplify excellence in several different categories, including customer service, highest quality installations, outstanding business practices, consistent sales growth and superior technical competence."
AZ Air Conditioning and Heating has specialized in heating and air conditioning installations and service throughout Los Angeles, CA since 1984.
A worldwide leader in home comfort, Lennox offers its award-wining air conditioning and heating products through a network of more than 7,000 dealers throughout North America. Providing some of the quietest and most efficient units on the market, including the first ultra-low emissions furnace and hospital-grade air filtration, Lennox has a history of designing innovative HVAC and indoor air quality products.
To find out more about how AZ Air Conditioning and Heating can help you with your home's heating, cooling and indoor air quality needs, call 800-296-5088.